Join us for our annual INDYpendence Day 4K & 8K
Ensuring our most vulnerable neighbors have stable, safe housing. All race proceeds benefit the Englewood CDC Eviction Prevention Fund.
We're passionate about ensuring that our neighbors and residents are able to stay in their homes in times of hardship. To do this, we've created an eviction prevention fund that provides assistance and services to individuals in our apartments who haven't been able to pay their rent. This includes developing attainable payment plans, forgiving back-rent, and working with residents to find solutions to keep them in their homes. The proceeds from this event fund that important work.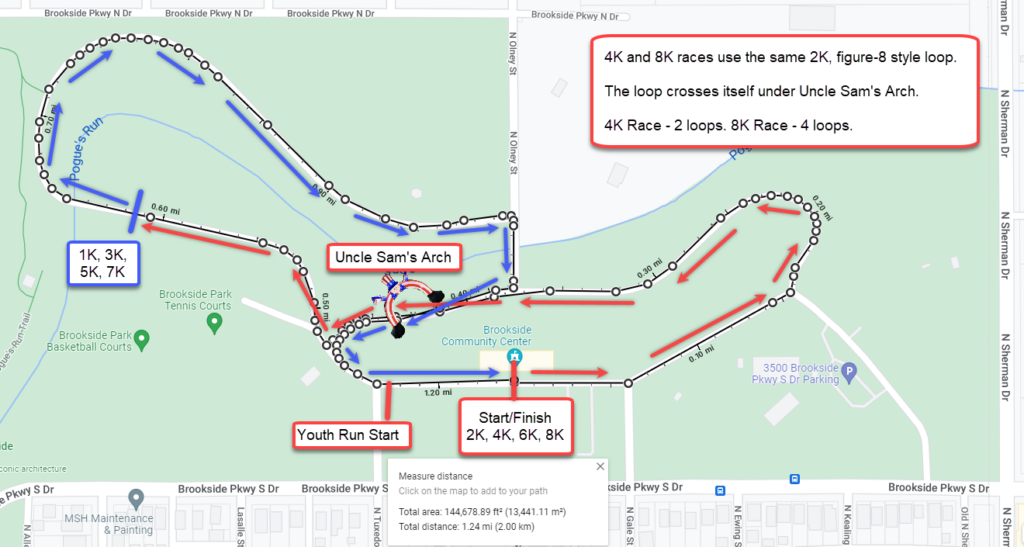 The course is a 2K loop through Brookside Park. 4K and 8K races begin at the same time. 4K runners will complete 2 loops and 8K runners will complete 4 loops. Runners will pass through the right side of the finish line structure on intermediate loops and on the left when finishing. One aid station with water and Gatorade will be located on the course beyond the start/finish line.
How can people/businesses support?
You can support us in three ways:
Become a sponsor or donor
Share the race information with your network.
We are so grateful to our 2023 Sponsors and Partners for the INDYpendence Day 4K & 8K!
This event would not happen without their generosity and support. Thank you for supporting us and for the great work you do in our city!
Blackline Architects
Conner Insurance
EnviroForensics
Halstead Architects
Heartland Environmental Associates
Horner Industrial Group
Integra Realty Resources
Milestone Ventures
Near East Area Renewal
RJE Business Interiors
Roger Ward Engineering
Schmidt Associates
Social Legends
Trajectory
Westminster Neighborhood Services
If you are interested in becoming an INDYpendence Day Race sponsor, please contact Tracy Aldrich.
Sponsorship Levels
Bronze…….$500-$1000
Silver………$1,001-$2,000
Gold………..$2,001-$5,000
Platinum….$5,001 and above